Galvanized v ZINCALUME Coated Metal
What are the strengths of ZINCALUME (also known as Galvalume)?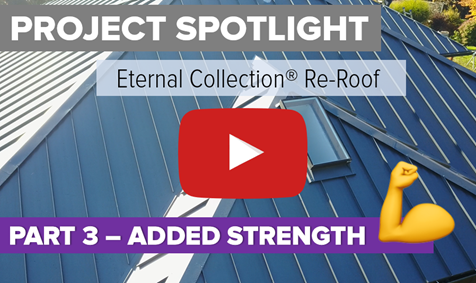 The latest Steelscape Featured Project is a stunning residential home with one of Steelscape's latest colors, the Eternal Collection in Urban Slate. Aside from its striking color, the Eternal Collection, as well as many of Steelscape's other products, feature the added strength of ZINCALUME®. ZINCALUME is a protective barrier that helps resist and prevent the spread of corrosion and extends the lifespan of metal roofs and walls. In this post, we'll explore how ZINCALUME works, the added benefits it offers, and additional resources to learn more.
ZINCALUME, also known by the trade name Galvalume®, is a coating applied to the steel before it is painted. This coating consists of a mix of metals, which is why the process is commonly called metallic coating. The coating is applied by passing the base steel through a molten pot of the metallic coating before it is dried and treated to create a uniform finish.

Metallic coating in action at Steelscape
A metallic layer encompassing the base steel, protects the steel from the effects of corrosion. Corrosion, also known as rust or iron oxide, occurs when the steel interacts with substances in the environment over time, such as oxygen, hydrogen, electrical currents, saline elements, dirt, and grime. Corrosion generally occurs on the surface of the metal and as it spreads it gradually degrades the integrity of the steel.
Corrosion comparison, see how after an extended time period, ZINCALUME has slowed the growth of corrosion.
The traditional approach for protecting steel is a process called galvanizing, which is still used extensively today. Galvanizing consists of a metallic layer of 100% zinc and has been in use for over 150 years. Steelscape's TruZinc® is a galvanized product but is applied in a process far different from those used in the 19th century. Modern coating processes enables the zinc to be applied in a far more efficient, timely, and consistent manner, enabling a tightly bonded finish with strong long-term performance.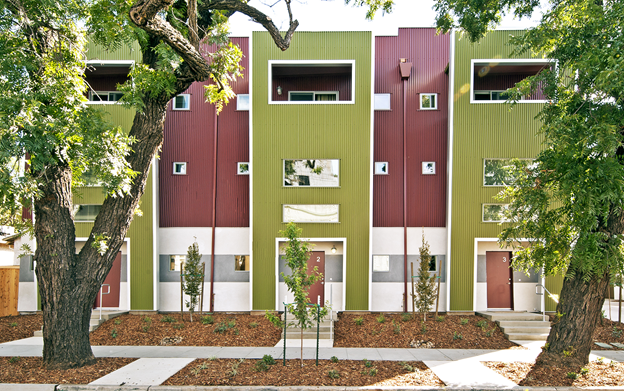 The metallic coating is applied before the paint layer, so it has little impact on the color or color choices available
While zinc is a very effective barrier against corrosion, it is sacrificial in nature. This means that it corrodes preferentially to steel, but it sacrifices itself (the coating) to the effects of corrosion.  Over time the barrier will be gradually consumed until the coating no longer remains, exposing the steel. This process can take many decades to occur and the rate of consumption will be influenced by environmental factors. Additionally, paints applied over the top of this coating, including those with thick high-performance primers, can considerably increase product lifespan by acting as an additional barrier to corrosion.
ZINCALUME (and galvalume) uses a metal mix of 55% aluminum and 45% zinc. Aluminum provides an inherent protective barrier compared to zinc, which prevents the spread of corrosion. As a result, ZINCALUME combines the benefit of preferential corrosion (zinc), while slowing its spread (aluminum). This offers not only longer protection overall but slows corrosion that is caused by scratches or cuts to the surface. The mix of the two materials was extensively developed in the 1960s and 70s to provide an optimized mix for long-term performance. Today, some of the first installs of aluminum-zinc products are nearing 50+ years old and still look good! In fact, the Zinc-Aluminum Coaters (ZAC) association continues to extend the expected lifespan of these products based on this performance and now estimates a service life of 60 years for unpainted applications.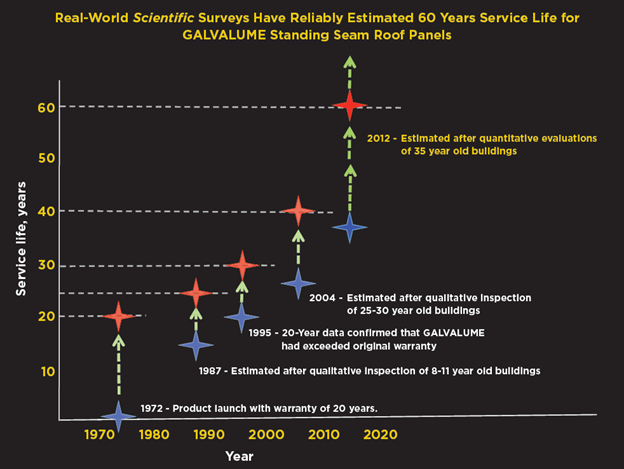 The sustained expansion of estimated product life for ZINCALUME (Galvalume) products
While galvanized material can offer strong performance, particularly when painted, it is the superior peace of mind that ZINCALUME offers which is its greatest strength. Unlike galvanized products, ZINCALUME carries a substrate warranty which warrants corrosion resistance performance for 25.5 years. This warranty is different to a paint or finish warranty which only relates to the performance of the paint rather than the steel underneath.
Bare ZINCALUME can also be used as an ideal solution in environmentally conscious-applications requiring Red List free materials, such as the Living Building Challenge. ZINCALUME Plus – Bare ZINCALUME with a transparent resin to assist the forming and handling process, is a Red List free Product. Red List free materials reflect building products that have disclosed 100% of material ingredients down to 100 ppm and confirm that none are listed on the harmful materials Red List. An example of a Red List free ZINCALUME Plus formed product can be found here.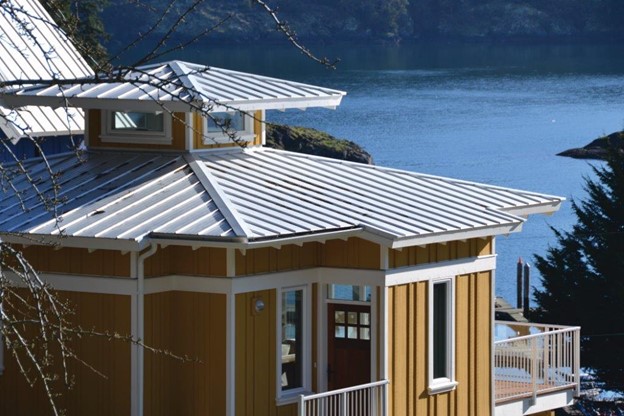 To learn more about metal colors to complement your next mixed material design, download one of the Steelscape Design Guides, explore our Range of Premium Finishes or Visualize online using our 3D visualizer.
Did you find this article helpful?