Top 8 Tips to Improve the Curb Appeal of Your Metal Home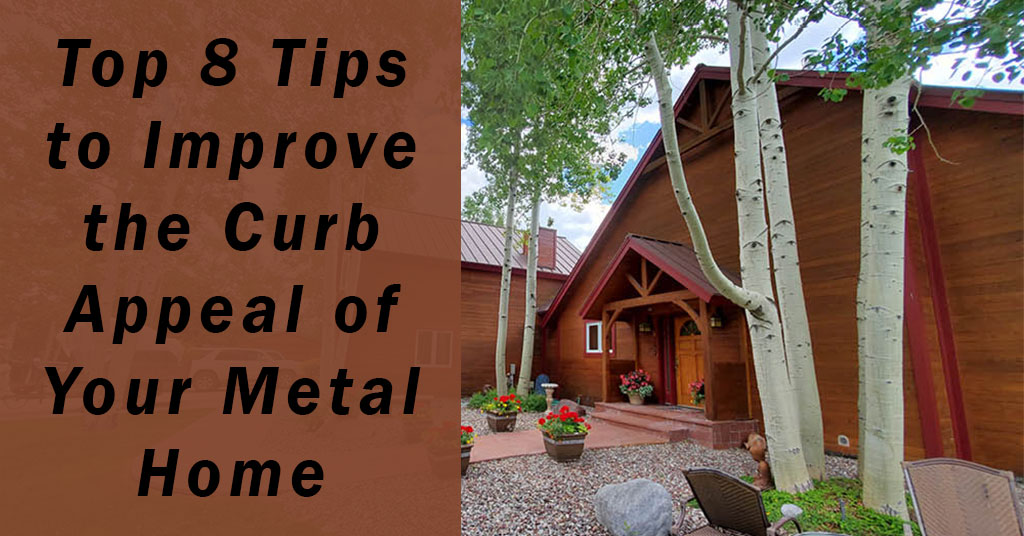 These 8 tips will help improve the curb appeal of your metal home
Learn 8 tips to help give your metal home's curb appeal a boost! Most people don't traditionally relate curb appeal with metal roofing and siding, maybe because the average metal covered home in the past appeared to be cold and uninviting.
That said, pre-painted metal has evolved, offering a variety of colors and textures to modern homeowners. But just like any other building, you need to put in the effort to enhance its curb appeal. Weather designing a home from the ground up or renovating an existing one, walk through these excellent exterior ideas to make your metal home visually appealing.
In summary, a metal home that has a curb appeal is advantageous in plenty of ways. Not only does it look nice, it means it is also properly kept and will have appeal for years to come. Metal roofing and siding can add significant value to your property. In the same way, it can attract prospective buyers or tenants if you are selling or leasing your property. Civic, commercial , residential and multi family architects select Genuine Steelscape steel for the lasting beauty and security it brings. If you own a business, a metal building may give you the excellent curb appeal you need to help improve customer traffic.
Did you find this article helpful?